Fiesta esPOP!
Vuelve la Fiesta esPOP! a formar parte del Festival de la Ciudad de Tijuana 2008. A medio camino entre el showcase musical y una noche de dj´s, la Fiesta esPOP! intenta ayudar a descubrir y promover algo del espíritu innovador y arriesgado que por décadas ha caracterizado a la escena independiente de Tijuana.
Por el lado de la música en vivo se presentarán Orlando con su folk pop electrónico de avanzada, Guaycura Sounds y su rock instrumental post-hc, Unsexy Nerd Ponies con su mezcla dura en formato electrónico.
En cuanto a los popnediscos, Chica Cometa, Abelardo, Rober T Proco & rafadro no son los DJ´s al uso. No es la técnica, es la pasión lo que enarbolan estos selectors que nos darán un paseo por la electrónica, el pop, el after punk, el twee y demás géneros que han permeado la música de los últimos 25 años.
Como novedad, este año la Fiesta esPOP podrá seguirse por internet a través de Mofolive (http://www.mofolive.com).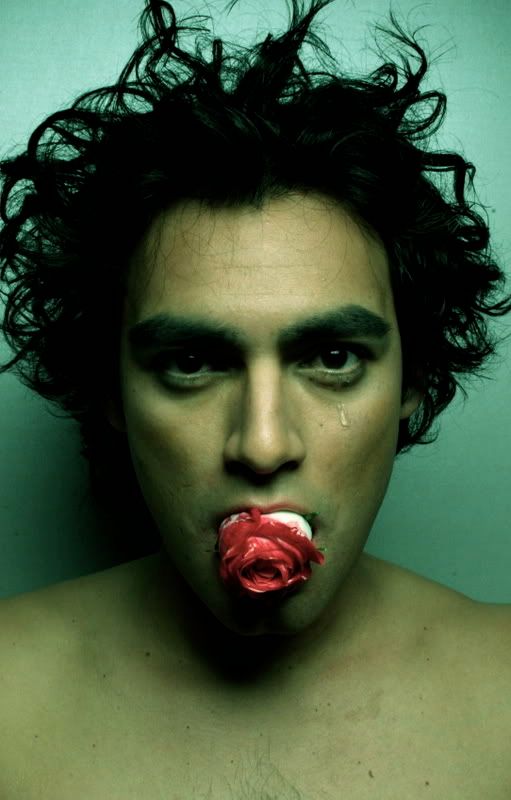 ORLANDO
hace, según el crítico Mr. Ejival,
soul para mancebos
. En su propuesta musical hay folk, electrónica y pop. Este cantautor ha auto editado Capullo EP, un demo que lo ha llevado a tocar en España, DF, Guadalajara y Los Angeles. Orlando ha compartido el escenario con gente tan diversa como Nortec Collective, Miranda! (con Madame Ur), Nouvelle Vague y actuado en diversos festivales independientes.
Este año terminó de grabar su primer disco producido por El Poeta y él mismo, cuya mezcla estará a cargo por Fernando Corona (Murcof) y que será editado en primavera 2009. Esta será su primera presentación oficial en Tijuana desde febrero del 2007.
+ info:
www.myspace.com/orlandoespop
,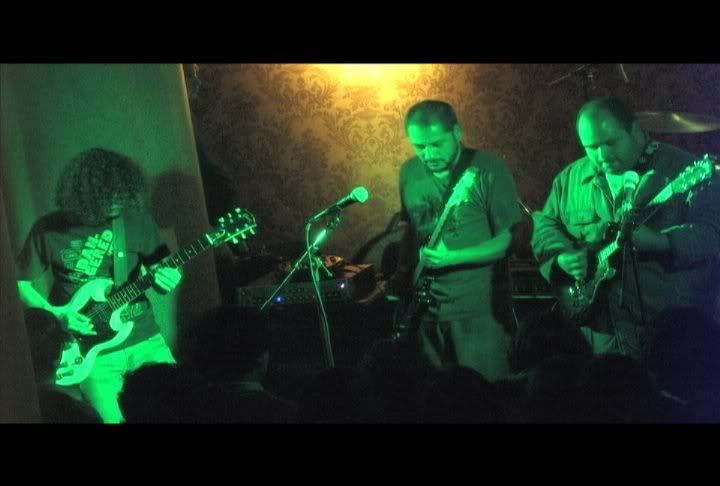 GUAYCURA SOUNDS
es un proyecto de rock instrumental, formado por exmiembros de bandas punkies y hardcore noventeras en Tijuana (Be-Am, 4-Eli y LHC), reunidos para componer y experimentar fuera de sus parámetros tradicionales, por pura necesidad creativa, por mero feeling visceral. De esa manera, el proyecto ha ido avanzando sin prisa y constante, hasta el lanzamiento del primer EP, en septiembre del 2007. Actualmente trabajan en la preproducción del siguiente disco, a grabarse en marzo del 2009 bajo la producción de PG Beas (Hiperboreal, Nortec Collective), quien ya realizó una remezcla del track
Combustión Espontánea
. Música para tu calafia.
http://www.myspace.com/guaycurasounds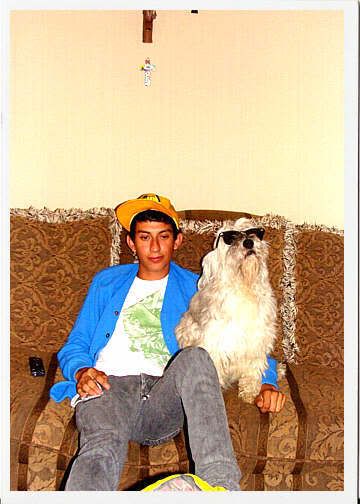 UNSEXY NERD PONIES
es Antonio Jiménez. UNP inició a mediados del 2007 cuando el aburrimiento hizo que A experimentará con un pedal de distorsión y un sintetizador. Nada fuera de este mundo, sólo ruido y beats muy fuertes. El proyecto ha ido evolucionando, dadas las influencias de A: sus héroes Kixly, el shoegaze, pop, electro, Miami bass, cumbia, lofi techno, hip hop, ambient, no wave y noise, todo englobado en el nombre de un hit inolvidable.
En vivo A es una fiera a la punk, sin dejar la fiesta atrás. Actualmente UNP trabaja en un EP llamado Nueva Juventud, que será lanzado en formato CD-R de forma independiente a finales de octubre. La salvación está aquí y allá.
+ info:
www.myspace.com/unsexynerdponi
,
http://www.unsexynerdponies4e.blogspot.com/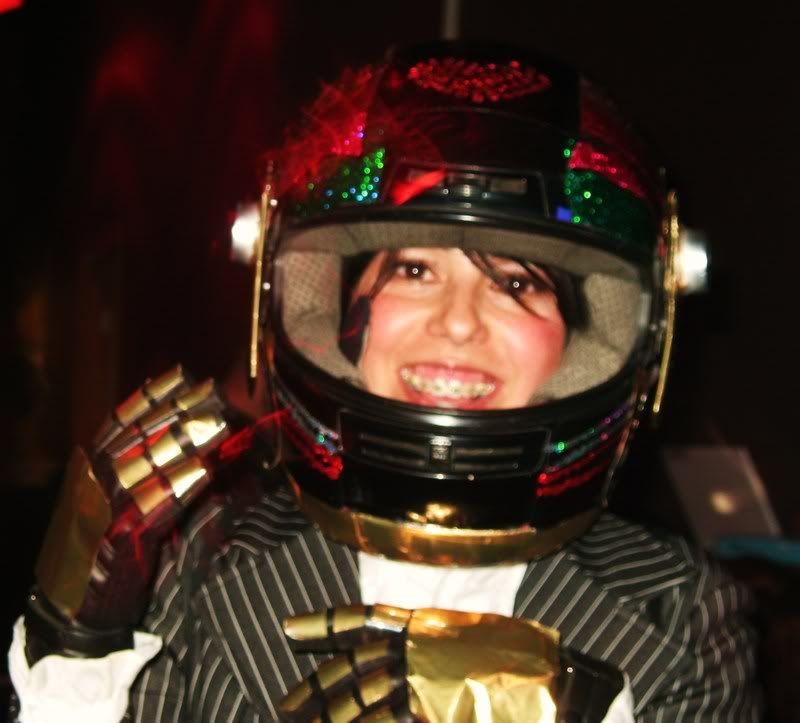 CHICA COMETA
es todo un personaje dentro de la escena Indie tijuanense. Ex miembro de legendarias bandas locales, colaboradora en radio shows, promotora de conciertos y artista plástica en alza. Como DJ es experta en mezclar grupos y géneros en sesiones donde caben los sixties más ye-yés, el pop ochentero, el punk pop o el spanish pop de toda la vida. La DJ ideal para el contingente que sabe que lo que importa son las canciones, no las poses.
+ Info:
http://www.myspace.com/chicacometa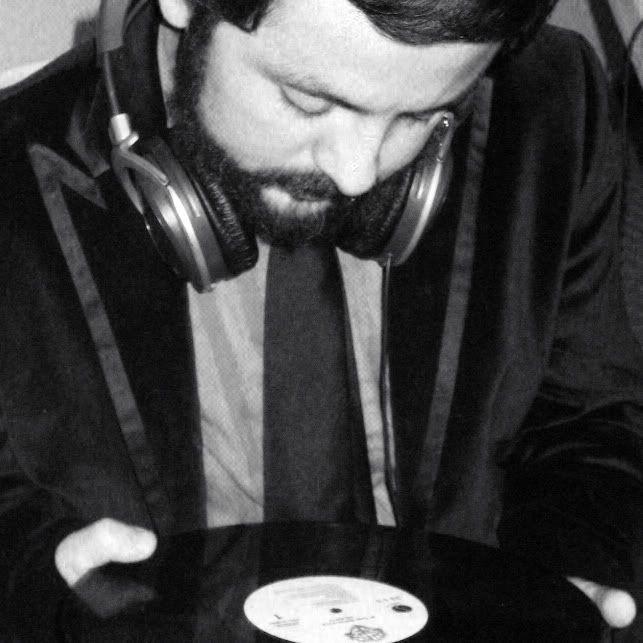 DJ ABELARDO
es un selector con gran presencia en fiestas y festivales indies en la región. Formó parte del crew de djs residentes de La Embajada y Pastel Pop; ha compartido escenario con Stereo Total, Tristeza, Loopdrop, The Octopus Project y Copy Violators, entre otros. Su estilo ecléctico lo hace pinchar new wave, no-wave, space disco, funk, freestyle, Indie y pop español. Le gusta mezclar todas las épocas, rescatar y redescubrir lo mejor de las pasadas.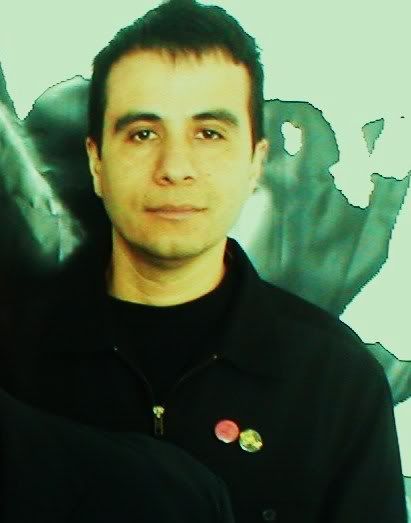 ROBERT PROCO
como DJ se decanta por el electro pop español, la indietrónica global y ecos del mejor minimal techno. Es integrante de los grupos electrónicos Ford Proco y The Polardroids, co-dirige el sello At-At Records y es conductor del programa de radio Static Radio desde 2001.
Info:
atat-records.com
,
myspace.com/atatrecords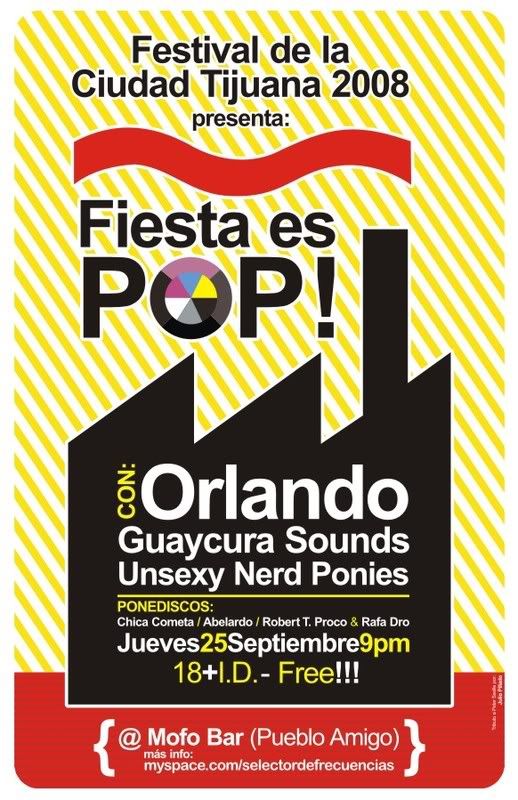 Fiesta esPOP!
Jueves 25 de septiembre, 9pm
@ Mofo Bar, Alfonso Reyes 9354, mod.4 local 13-A (Pueblo Amigo).
myspace.com/mofobar