JUNIPER MOON EN EL RECOPILATORIO DE INDIE POP SELECCIONADO POR LA TIENDA ROUGH TRADE DE LONDRES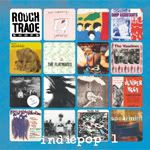 JUNIPER MOON
han sido incluidos en un recopilatorio que reúne a la flor y la nata del indiepop internacional, prueba de su reconocimiento como uno de los mejores grupos de indie y punk pop de la actual escena independiente internacional.
Las tiendas Rough Trade de Londres (especialmente la de Portobello) son como la meca para cualquier aficionado a la música. En el último año, celebrando su veinticinco aniversario, han editado a través del sello Mute Records varios imprescindibles recopilatorios echando un vistazo a la historia de la tienda, primero, y repasando estilos como el punk y el post-punk, después.
Este mes de octubre sale a la venta "
Indiepop 1
", un nuevo recopilatorio dedicado al indie pop, un estilo que, en palabras de Sean Tyler, recopilador y encargado de la selección musical (y de los textos interiores, junto con el periodista Everett True y Matt Haynes de Sarah Records), surgió en un momento en el que Gran Bretaña estaba cubierta de grupos, de sellos y de fanzines. Fue como el resurgir del punk.
En "Indiepop" encontramos nombres legendarios y conocidísimos como los de PRIMAL SCREAM, THE JESUS AND MARY CHAIN, MY BLOODY VALENTINE, BELLE AND SEBASTIAN, FELT o THE MAGNETIC FIELDS; junto con algunos menos conocidos pero no menos míticos estandartes del indie como TALULAH GOSH, SPEARMINT, POPGUNS, McCARTHY, VASELINES, SHOP ASSISTANTS, FLATMATES, WOLFHOUNDS o BOYRACER. Además de grupos estrechamente unidos a Elefant Records como CAMERA OBSCURA, BMX BANDITS, HEAVENLY, THE FIELD MICE o HELEN LOVE.
Pues entre todas estas maravillas del pop, JUNIPER MOON han colado "
El resto de mi vida
". Sean Tyler dice al respecto en las notas interiores: "puse este disco cada día durante dos meses en la tienda. Podía cantar felizmente sin tener ni idea de qué estaban diciendo (...), así que decidí aprender español en una escuela nocturna, sólo para saber qué estaba cantando". La portada del disco de JUNIPER MOON sale reproducida en la portada del recopilatorio, y en la contraportada es una chapa de Elefant Records la que demuestra la consideración que ha alcanzado nuestro sello fuera de las fronteras de nuestro país.
Antes de la salida del disco se ha editado un single de vinilo en edición limitada a 500 copias, que incluye temas de PRIMAL SCREAM y JOSEF K (no disponibles en vinilo desde su edición original en los 80), y compartiendo cartel con estos monstruos, nuestros héroes de hoy: JUNIPER MOON.
http://www.elefant.com