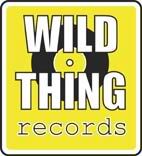 LESS
- Poesías Incompletas, Vol. 1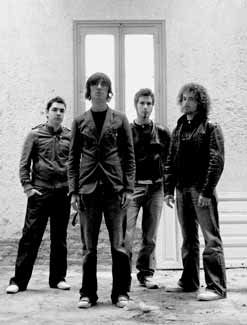 Banda formada originalmente en Huesca en 1998.
Less
recoge sonidos de Radiohead, Muse, Placebo, Coldplay... los destila y añade su estilo personal y electrizante. Su nuevo trabajo refleja el gusto por las guitarras y melodías bien hechas, temas llenos de emociones vaporosas que se deslizan sobre paisajes bucólicos con cierto sentido de la proporción y la mesura. Demuestran un gran dominio de la sintaxis del mejor pop británico.
Poesías Incompletas, Vol. 1
, cuenta con la producción de
Nacho Goberna
(ex
La Dama se Esconde
), y el castellano es el idioma elegido por Less para presentarnos sus nuevas composiciones.
Incluye una versión del tema de
Golpes Bajos
,
No mires a los ojos de la gente
. Este disco viene precedido de un cd single. Poesías Incompletas, con gran acogida por parte del público y crítica. El cd single está compuesto por dos temas extraídos de su álbum:
Poesías Incompletas
y
Tu y Yo
; y una versión acústica de
La Fábrica de Sueños
, tema compuesto por David Tabueña con la colaboración y arreglos de Nacho Goberna.
LESS
www.lesspop.com
THE PAULS
- Last Sunday
A pasado poco más de un año desde que saliera el primer disco de The Pauls, "The champion of the world", y desde que su primer single, "If you love me", se hiciera súbitamente popular gracias a su inclusión, como banda sonora, en una importante campaña de publicidad emitida por televisión.
The Pauls regresan con "Last Sunday", once composiciones al más puro estilo pop-rock, que encierran otras tantas historias rebosantes de vida."Last Sunday", producido por Carlos Oliver (ex The Bolivians) y Cristian Constantini, ha sido grabado entre enero y marzo del 2004 en Madrid. The Pauls cuenta con Carlos Oliver , voz y bajo; Paul Antonello, batería; Rubén Rebolleda, pianos; Willie Planas, guitarra y coros.
www.thepauls.biz
(en construcción)
www.wildthing.esGrupo
:
http://www.wildthing.es/records/grupos/the_pauls_info.htm
SEINE -
Give me a Break
(próximamente)
En Enero de 2005 será publicado el Cd Single "Give me a Break", acompañado de dos temas. "(Liverpool) Sailor Song" y "The last chance of the Jones"
El sonido de Seine tiene unas referencias inexcusables: Los sentimientos cotidianos, los universales, así como el ritmo intenso y la melodía. Dentro del Pop, el Rock and Roll y el Punk en su versión más amplia, algunas influencias de Django Reinhart, Baudelaire, Woody Allen, David Bowie y John Lennon.Schubert, Rothko, Michael Corleone, These Animal Men, Salvador Allende, J.D. Salinger, Blondie, Menswear Marty Mcfly, el Capitan Haddock y los Hermanos Marx.
www.seine.com.es
(en construcción)
more info:
http://www.wildthing.es/