próximos eventos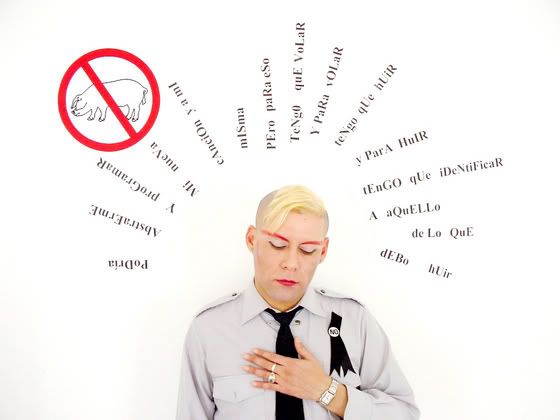 ¿Qué puede uno esperar cuando Cocó pincha discos? ¿Algún estilo predomina? ¿Algún artista?
"
Intento que dentro del ritmo bailable o minimalista sobrevivan los acentos pop. No me gusta la vulgaridad EBM ni la fuerza desbocada y sin sentido del techno. Me encanta el minimal elegante y el teknopop sensible y bien hecho. La energía que busco en mis sesiones es de otra clase. Aunque sea sólo electrónica me gusta perseguir el espiritu de cierto punk de clase alta tipo Delta 5 o Gang of Four. Ritmo y sentimiento. Las voces pop sobre secuencias hipnóticas o ruidistas me entusiasman. Las atmósferas raras, sintéticas y digitales también. Disfruto especialmente con Thomas Brinkmann, Das Bierbeben, Plastikman o Sid Lerock
"
Cocó
-
Cielo
México Mini tour 2005
+
The Polardroids
live
+ popne discos set by
ejival
,
rafadro
&
chica cometa
viernes 18 de marzo
@ La Embajada Tijuana, México.
Presentado por
Static Discos