THE FRANK AND WALTERS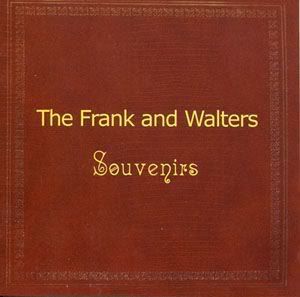 Souvenirs [2006]
FICD0001 Doble-CD
"Souvenirs" es la primera recopilación de canciones inéditas, caras B, remezclas y rarezas de THE FRANK AND WALTERS, y comprende algunos de sus mejores momentos. Entre estas favoritas largamente inencontrables hay versiones como el "Elegant chaos" de Julian Cope, "I'm a believer" de THE MONKEES, "Falling out of love" de THE MAGNETIC FIELDS, "Cemetry gates" de THE SMITHS e incluso el "Funky Cold Medina" de Tone Loc. También incluye videos de dos de sus clásicos, "After all" e "Indian ocean", y una oscura remezcla de "Take me through this life" a cargo de Kevin Shields de MY BLOODY VALENTINE, así como una versión de "Paradise" interpretada por Marli Buck de Fame Academy (la versión británica de Operación Triunfo).
Con la compra del CD adquieres también un código especial que te permite bajarte un tercer CD exclusivo con un buen número de canciones adicionales (una remezcla de los HIGH LLAMAS, sesiones de John Peel, una versión del clásico disco "Love is in the air"), entrando en la web del grupo:
http://www.thefrankandwalters.ie/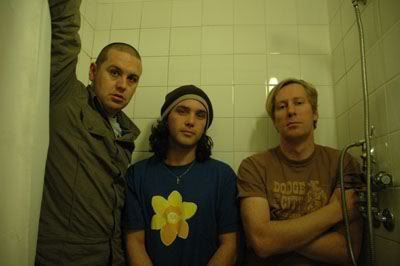 THE FRANK AND WALTERS se formaron en Cork, eran los primeros 90 y su misión era difundir alegría y optimismo por todo el mundo a través de su música. Tomaron su nombre de unos chicos excéntricos que vivían en su calle y se hicieron con un fiel contingente de seguidores gracias a sus energéticos conciertos, contagiosas melodías y una sensación de felicidad irreprimible. Poco tiempo después todos los sellos discográficos se los disputaban, hasta que en 1991 ficharon por Setanta Records.
Se mudaron a Londres y editaron una serie de exitosos EP's, llegando a conseguir tres Singles of the Week simultáneos en NME y Melody Maker. Los discos estaban llenos de canciones memorables: "Fashion crisis hits New York", "This is not a song", o "Walter's trip". Ofrecieron cientos de conciertos, inicialmente como teloneros de INSPIRAL CARPETS, STEREOLAB y los B-52s. Más adelante, como cabezas de cartel, SUEDE y RADIOHEAD los telonearon en sus giras británicas. Es interesante resaltar también que un joven llamado Noel Gallagher fue su roadie.
En Octubre de 1992 editaron su primer álbum, "Trains, boats and planes", a través de GO! Discs. El disco explotó en enero de 1993, cuando los Franks editaron su canción más reconocible: "After all". Con un estribillo gloriosamente pegadizo, entró como un trueno en las listas británicas, llegando al número 11.
+ info:
http://www.thefrankandwalters.ie/
cortesía:
elefant.com