Fiesta esPOP!
A medio camino entre el showcase de una nueva hornada de proyectos electrónicos y una noche de dj´s, la
Fiesta esPOP!
intenta desplegar algo del espíritu innovador y arriesgado de Tijuana. Esa noche tendremos en directo el folk análogo de dúo
Yamamoto
, el dream noise de
Kixly
, el cinemático electro-new wave-experimental de
MP1000
y el debut oficial de
Cuarto Paisaje
y su slow electro-pop. Por la parte de los dj´s podremos escuchar la selección musical a cargo de
Mr Ejival
,
Chica Cometa
, r
oberTproco
y
rafadro
, quienes nos darán un paseo por la electrónica, el pop, el after punk, el twee y demás géneros que siempre han encontrado cabida en las fiestas esPOP!
La
Fiesta esPOP!
será el miércoles 31 de octubre en el
Mofo Bar
(Pueblo Amigo). Empieza 9pm, admisión gratuita
PARTICIPANTES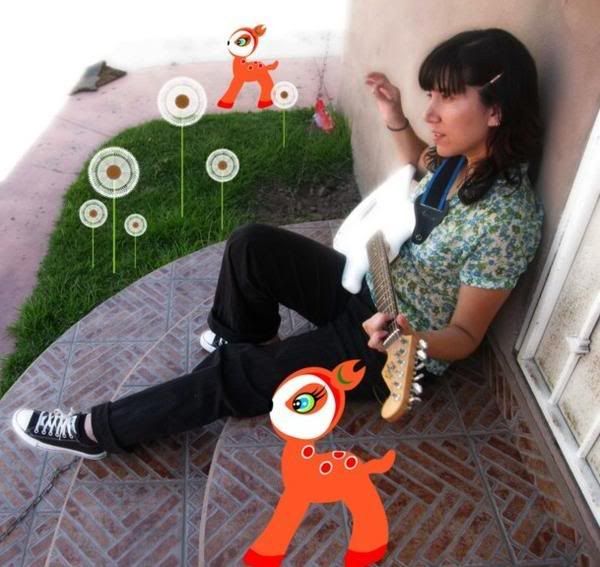 CUARTO PAISAJE
. Es el anteproyecto sonoro de Melisa Arreola, destacada artista visual local cuyo trabajo han sido publicado en los libros
Here is Tijuana
(2006) y
Paso del Nortec
(2005) y expuesto en múltiples exposiciones colectivas. A finales del 2005 empieza a trabajar en Cuarto Paisaje, un proyecto que une el pop de autor con la electrónica, el sonido sixties con lo etéreo. En lo que será su debut oficial en vivo la acompañará Ulises Armenta (violín, La Ballena de Jonas).
Info:
myspace.com/cuartopaisaje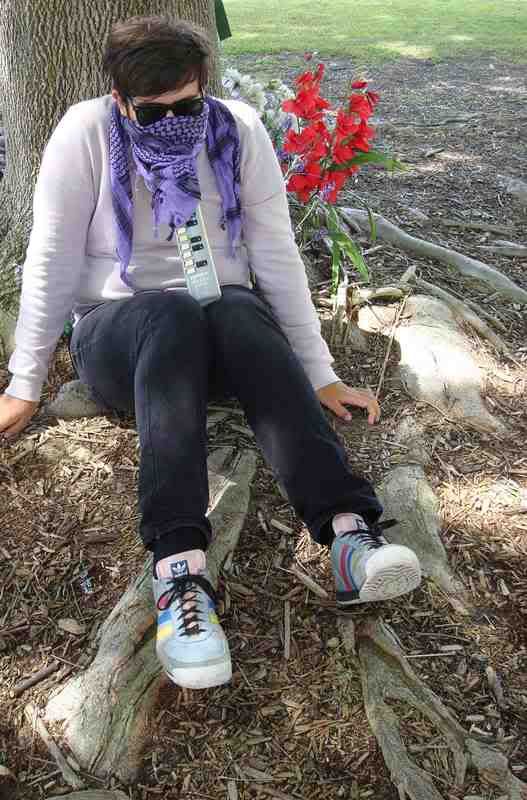 KIXLY
es Moisés H, músico y promotor indie. Lo suyo es el "dream-noise", influenciado por las capas de distorsión del shoegaze, la música concreta de los años 40s y 50s, indietrónica y la música minimal, aunque englobado todo a un nivel más relajado y filoso. Tiene pendiente la edición de su disco debut en el sello local At-At Records.
Info:
myspace.com/kixly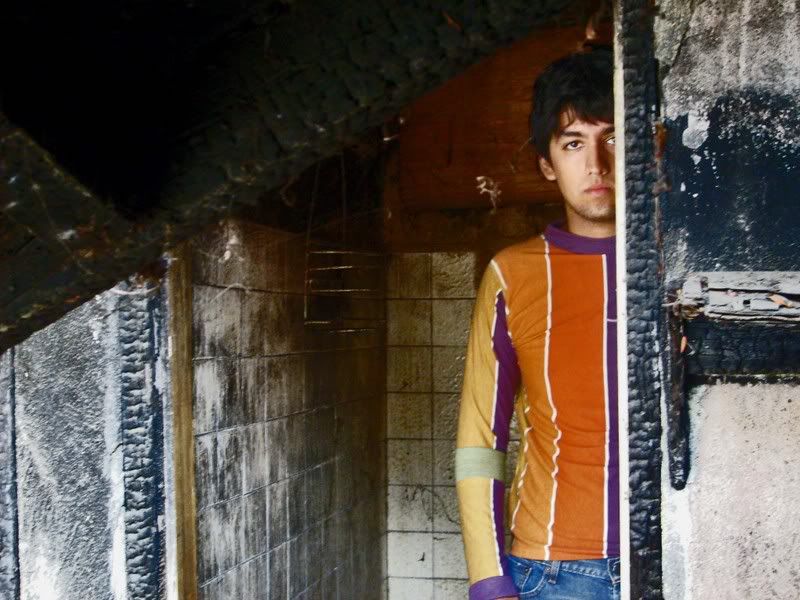 MP1000
es Marcos Arellano. Sobre una base teórica que bebe del surrealismo y futurismo y que contrasta con una ciudad utópica, violenta, multicultural, veloz e industrial, MP1000 ofrece desde el 2004 una perspectiva electro-artística que retoma la música electrónica local desde sus orígenes para continuar la metamorfosis de la misma añadiéndole un matiz cinemático.
Info:
myspace.com/mp1000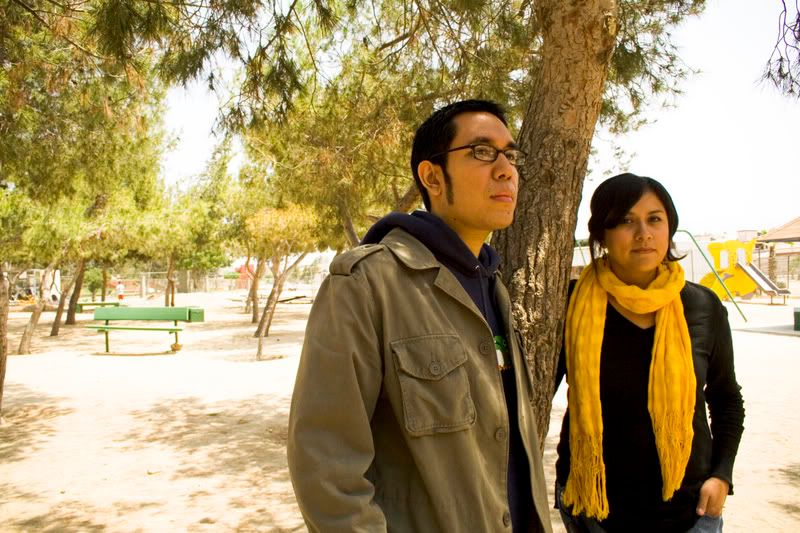 Yamamoto
es Mario Supereit y Brenda J. El proyecto inició alrededor del 2003 como un proyecto alterno a Supereit. Yamamoto suena a folk análogo con voces procesadas, con influencias que van desde el twee pop, indie, post rock y sonidos folkies mezclados con electrónica y letras nostálgicas. Han compartido escenario con Xiu Xiu, Montag, Loopdrop, Maniqui Lazer, entre otros. Actualmente se encuentran componiendo y grabando lo que será su primer LP.
Info:
myspace.com/yamamoto
, yamamotomusic.org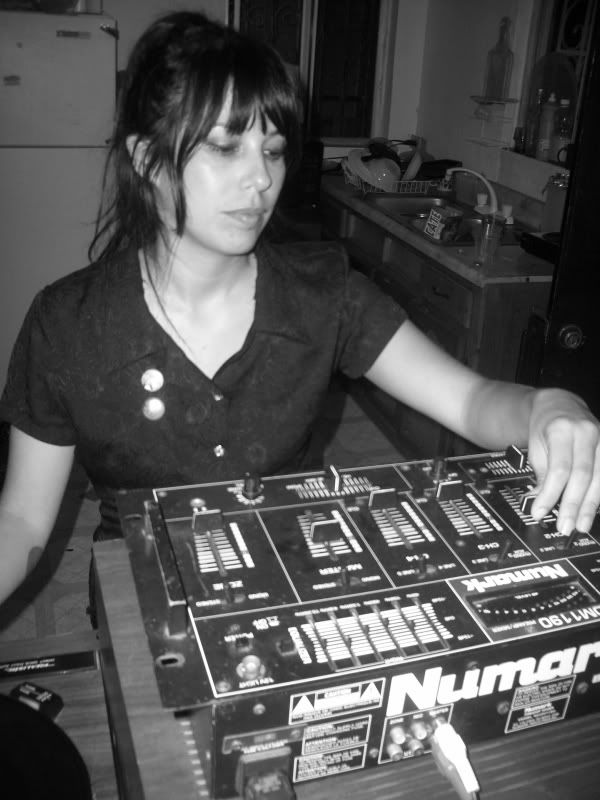 Chicacometa
es Mónica Muñoz. DJ de gusto exquisito, promotora independiente y exmiembro de las bandas locales Glugan, Lesbiánika, Dakini y Belafonte. Estudió Lengua y Literatura de Hispanoamérica y perteneció a la Orquesta Juvenil de B.C. Ha colaborado en programas de radio transmitidos por Internet, y recientemente se he interesado por la pintura y la costura. Como DJ es experta en mezclar grupos y géneros en sesiones donde caben los sixties más ye-yés, el pop ochentero, el punk pop o el spanish pop de toda la vida.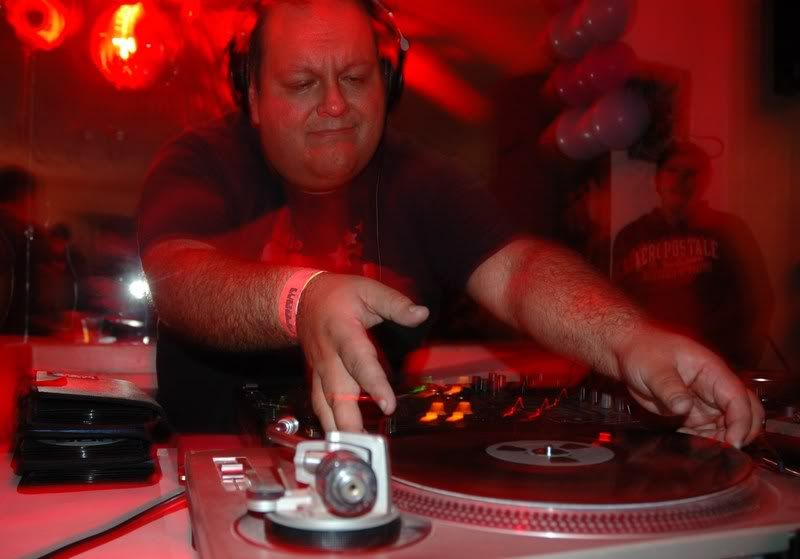 Mr Ejival
es uno de los principales promotores de la música electrónica en México, su trabajo se ve reflejado en sus proyectos como los sellos independientes Static Discos, Verdigris y Nimboestatic. Conductor del programa de radio Static Radio, desde el 2001. Escritor para varios medios mexicanos y extranjeros, entre ellos Rolling Stone México, Urb, XLR8R y The Wire. DJ por afición y no por profesión. En sus sesiones como DJ, Mr Ejival nos ofrece un curso intensivo de eso que denominan advanced music.
info:
myspace.com/ejival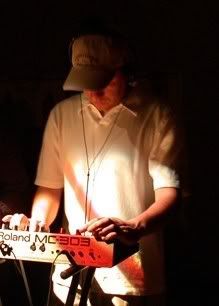 roberTproco
es una figura señera en la vida musical electrónica de Tijuana. Actualmente es integrante de los grupos electrónicos Ford Proco y The Polardroids; dirige el sello At-At Records que ha editado varios compilados de música electrónica; es conductor del programa de radio Static Radio desde 2001. Como DJ se decanta por el electro pop español, la indietrónica global y ecos del mejor minimal techno.
Info:
atat-records.com
,
myspace.com/atatrecords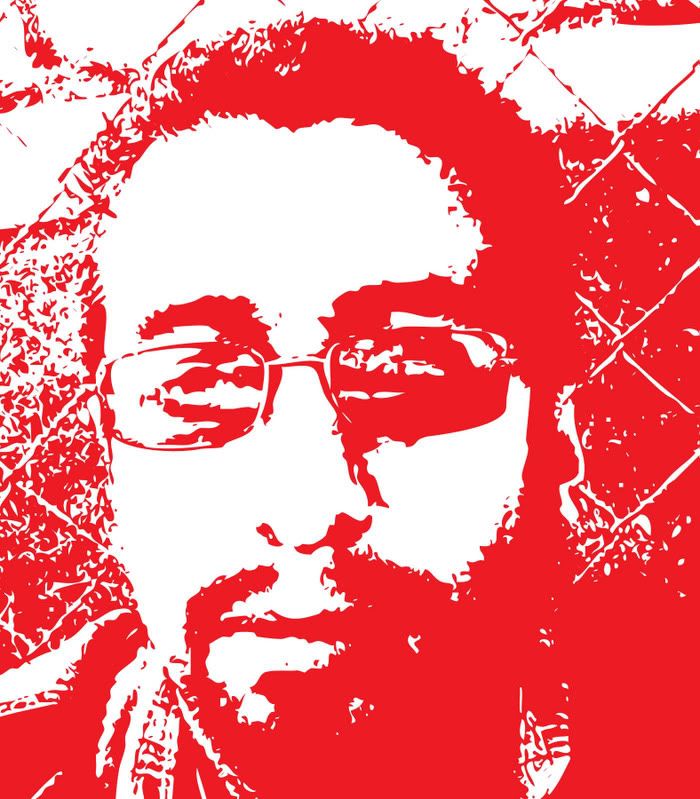 rafadro
produce desde el 2001 el radio show
Selector de Frecuencias
en el Sistema Universitario de Radio. Ha sido DJ residente en varios clubes alternativos locales e impulsor de noches como esPOP! Como DJ ha compartido escenario con Stereo Total, Nouvelle Vague, Aviador Dro, Ana D, Casiotone for the Painfully Alone, Cocó Silvania, Whitest Boy Alive, Maniquí Lazer, Silverio, entre otros. Su estilo como popnediscos es totalmente ecléctico (del after punk al electro banger, del twee al high life, del pop ye-yé a lo experimental).
Info:
myspace.com/selectordefrecuencias
esPOP!
31 de octubre 2007, 9pm
@ Mofo Bar
, Alfonso Reyes 9354, mod.4 local 13-A (Pueblo Amigo).
myspace.com/mofobar