Hippocamp Ruins Pet Sounds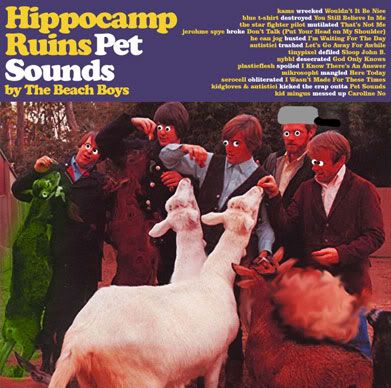 Not really...
Great tunes, btw.
The Beach Boys
reloaded by a bedroom electronic musicians.
A wonderful project, pals.
Pet sounds is an album that everyone should own, study, cherish, and enjoy.
Hippocamp Ruins Pet Sounds is an open-ended experiment conducted out of
reverence, curiosity, and awareness of the sobering fact that you can't improve
upon perfection.
Download
the full cd -13 tracks- and enjoy!
* Lo vi en
spoiltvictorianchild